본문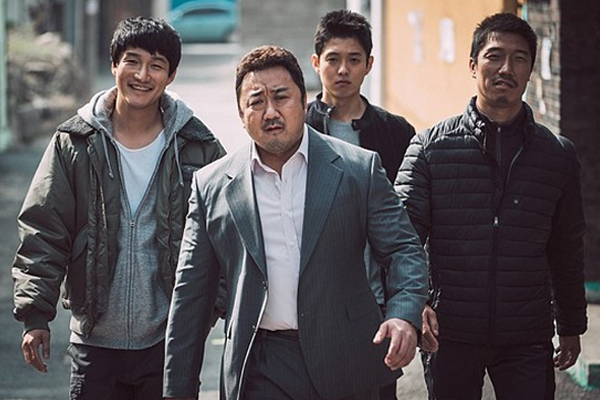 PGK's Producer Award for 'Crime City'
작성일 | 18-07-09
CEO Jang Won-seok of BA Entertainment won the producer award for the movie "The Crime City (director Kang Yoon-sung).

Jang received the producer of the year award at the 10th anniversary event of the Korean Film Producers Association (PGK) held on July 14. This year's producer award was given by more than 200 members, who embraced the trophy as the 'crime city' with 6.87 million selections. Last year, Lee Dong-ha, the producer of the 10 million movie "To Busan," received the award. Along with Jang, Lee Sung-kyung, the director of "The Poet's Love," won the New Genetization Award, and Lee Jeong-eun, the producer of "The Poet."

"Crime City" is a detective that dramatized the story of violent crimes committed in 2004 in Geumcheon-gu, Seoul. The film, which is worth 5 billion won in net production costs, topped the box office list last Chuseok, beating off major domestic and foreign films such as Namhan Mountain Fortress and 'Kingsman-Golden Circle.'

"The Crime City" is a 'slapper hit' film that no one expected. An actor who is selling tickets, there was no oversight. Director Kang Yoon-sung, who directed the film, was able to join the club after 10 years of waiting. Since there is no guarantee of success in commercial films, no one was willing to invest.

As Jang joined the film as a co-producer with Hong's CEO, Kim Hong-baek, and Jang invested and distributed the main characters at Kyoo Media Group, which is the director of the film business, the crime city was able to see.

"Crime City" is a result of a mid-level film that has been made in the midst of a great deal of books. Industry watchers are also encouraging new investment and distribution companies to perform as a new manager.

Jang is currently one of the most active young producers. He produced "The Last Weapon Bow," "I'm the Killer," "The Tunnel" and "The Crime City" and "The Night of Memory" films this year alone. He also produced "Infinite Company," written by Kim Eun-hee last year and presented in the popular entertainment show "Infinite Challenge" directed by Jang Hang-joon. Next year, it will continue to work as a lunar eclipse, a fugitive, a beast, and a slaughter.